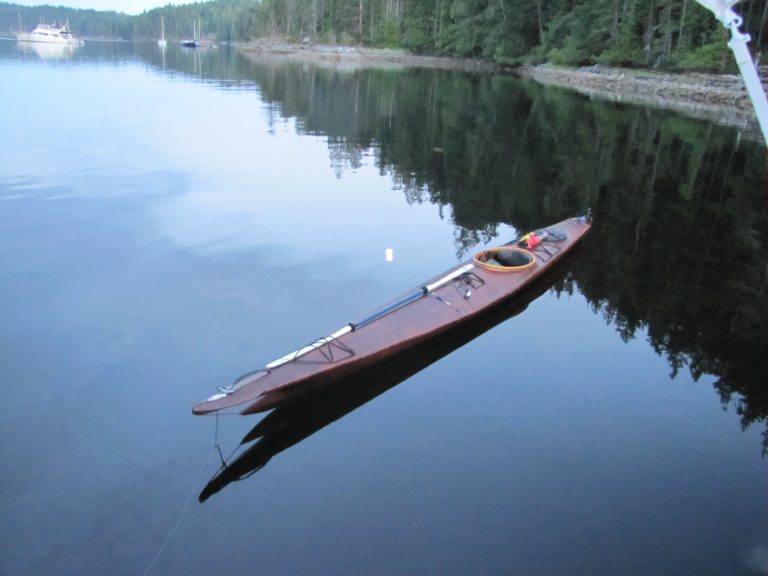 My name is Randal Monge,
I've been building skin on frame kayaks for 40 years. I learned from Oliver Cameron, an elder from Ambler, Alaska on the Kobuck River. He taught me the skin on frame technique of building a native type canoe-kayak for carrying supplies up and down rivers. Living in Idaho I built custom fishing and duck hunting kayaks with a more open cockpit designed for fresh water lakes and rivers.
After reading Adne & Chappelles "Skin Boats and Bark Canoes of North America" I became inspired to learn more about the Native Aleutian Iqax(kayak). The book "The Starship and the Canoe" by Kenneth Brower introduced me to George Dyson. George was living in a tree house on Vancouver Island and building the Baidarkas ( the Russian name for kayak), and his father Freeman Dyson who was a top government scientist working on the Orion Project, designing a spaceship powered by our old nuclear bombs. Interesting men to say the least.
Moving around to different western states following carpentry jobs, I ended up in Santa Cruz, Ca where Mark Pastick and I started Kayak Connection, a sea kayaking retail and rental business. Still pursuing my interest in the Aleut kayak. I started building my own designs. After selling out of the business in Santa Cruz I moved to Orcas Island WA and started Osprey Tours in 1994 with my own fleet of traditional HandCrafted Kayaks. I am now retired from the tour operation but still build custom ordered kayaks. You may be able to catch me for a private tour but I spend most of my time building these kayaks and paddling these beautiful San Juan Islands.